So that's all I have left if I make it to my due date! Can't believe the time is almost here and soon I will get to meet this little munchkin in my belly. On the 27th I had an appt. with my OB and I was 1 cm dilated and 50% effaced, so its nice I have made some progress, but its really hard to tell whether it means anything or not. We are all doing pretty well though and just trying to get ready for the new addition to our family.
Phil has been busy with work, as always :) He is hosting the Passport Fair at the OV Mall today, and I am sure its going to be a huge success for him, so I am so proud of him for that! He's also had to deal with me the past few weeks and for that he also deserves a medal! ha ha
Ava has been her usual cute self. Probably the only thing really going on in her world (aside from getting ready for a baby sister!) is dealing with a biting problem at daycare. A bunch of kids from the 1 year old room just moved up into Ava's room and they are like jackals. Ava's been bit twice now in a week. One bite broke the skin on her back and looked TERRIBLE. So, I have complained about it to the Director and I hope we see an improvement soon!!
Other than that - here's some fun pictures for you!!
Posing Inside a Blackhawk Helicopter at the Ogden 20k Last Friday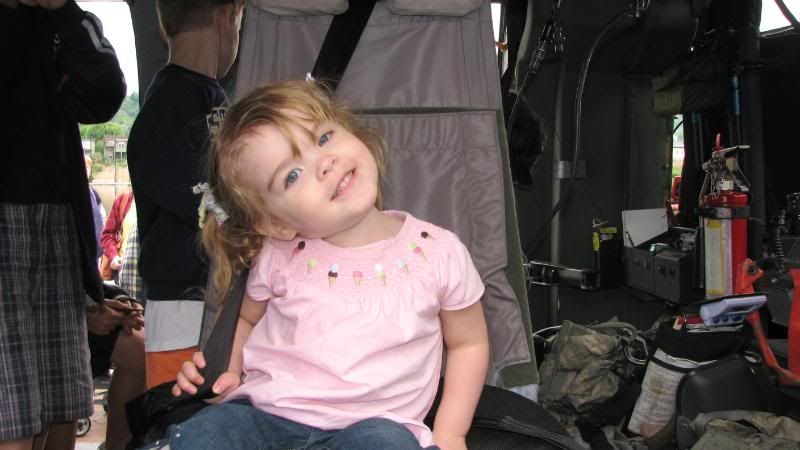 Ava Schmoozing with the Governor
Posing with Mommy (she looks THRILLED, huh?)
With her BFF Kirsten (Amy & Nate's oldest) at the Pittsburgh Zoo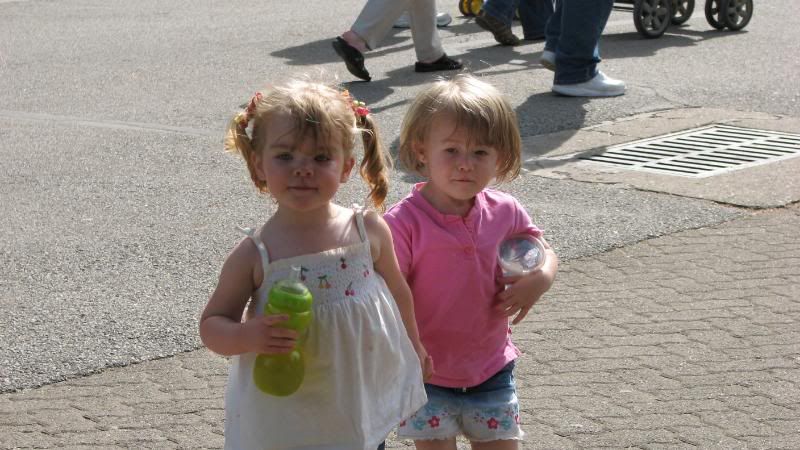 That's about it for us! Have a great day!!!