What to do on a sunny winter afternoon? Play in the snow of course!!!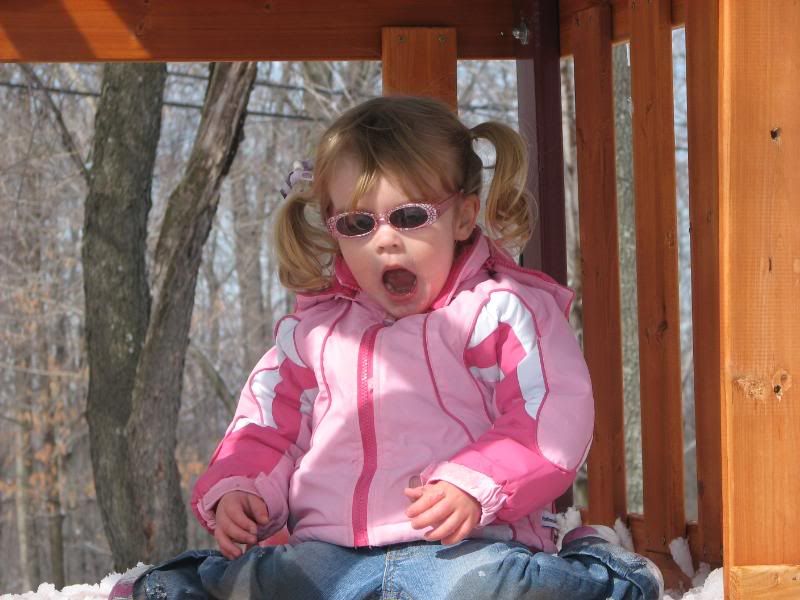 Ava was SO excited to get to play in the snow and build a snowman. She loved kicking the snow around and picking it up. She loved tossing snow balls, but not getting hit with one! The second pic above was her reaction to getting hit with one! She played on her slide for the first time since October. It was fun the first 5 or 6 times, but when she started throwing snowballs down the slide, she went down it like a bobsled and landed on her caboose. She wasn't so thrilled then! ha ha. But soon she was posing with "Frosty" and laughing again, so it was all good.
Hope you enjoy the pictures!