So...I have to be the worst blogger on the planet, right? I think between just life in general and ttrying to keep my profiles updated everywhere on the net - this poor blog has always ended up as an afterthought. Well - I do intend to keep this up more often (how many times have I said that!) So here is an update for those who are still interested!
After my blog post about our vacation in May, I was informed that due to current economic conditions, I was going to be let go from Ogden Newspapers. As a privately held company, they have no regulatory requirement to have an auditor on staff. My position was considered to be "frosting" if you will, and thus - I was out. Thankfully, through my hard work in building a strong professional network, I was able to explore an opportunity with a compant in the Gaming Industry. I am now the Senior Internal Auditor for MTR Gaming, Inc. They are publicly traded and own Mountaineer Casino in Chester, WV (where I am based) as well as Presque Isle Downs in Erie, and Scioto Downs in Columbus, OH. I am very happy with how things worked out and it's just another lesson in having faith.
So with that out of the way - let's update you on what you really want to hear about - the kiddos!!!
Ella - Turned one on June 12th. I cannot believe for the life of me that my little sweet baby girl is one. One!!! She's an unbelievable blessing to us and is so full of energy and happiness. She's been walking now for awhile, but really has gotten her feet under her and is FAST! :) She's also a climber and we regularly find her on top of things that you would never a million years think she could climb on top of. She even can climb our flight of stairs! She's a talker, much like her mama and big sister and says all kinds of words now - though it's still mostly babble. My personal favorite is "Wow". She could say that all day and I would never get tired of hearing it. She also loves to give hugs and kisses and says "awwww" right before she's about to give you some love ;)
Ava - Will be turning 4 this month. This is also unbelievable to me. Where on earth did my little baby go? She's such a little girl now and amazes me every day just being herself :) She's started a new pre-school...sadly her former school closed its doors in June, so she's at a new school, but with the teachers she would have had at the other school :) She is in the summer program right now, but officially - her first Day of Pre-Kindergarten (actually through the County School System) is on Monday August, 31st. Tough day for Mommy!! She's having a Cinderella Party for her birthday at
Recreation Station
in Washington,PA. We are all busy planning that and she is really SO excited. I love how excited she is!
Other than that - we are all doing well. Phil's been working hard at the Post Office as usual and attempting to keep up with the yard. He is eagerly anticipating football season just around the corner :)
I will leave you with some pictures:
Ava as a flower girl in June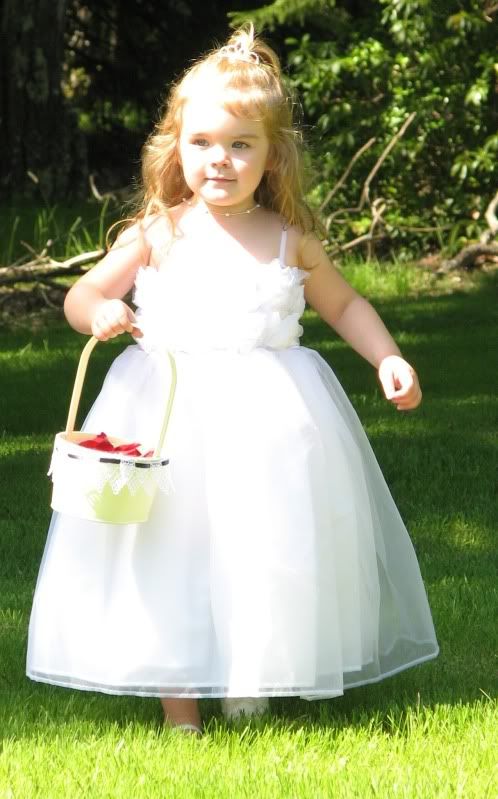 Ava and Ella at a picnic in June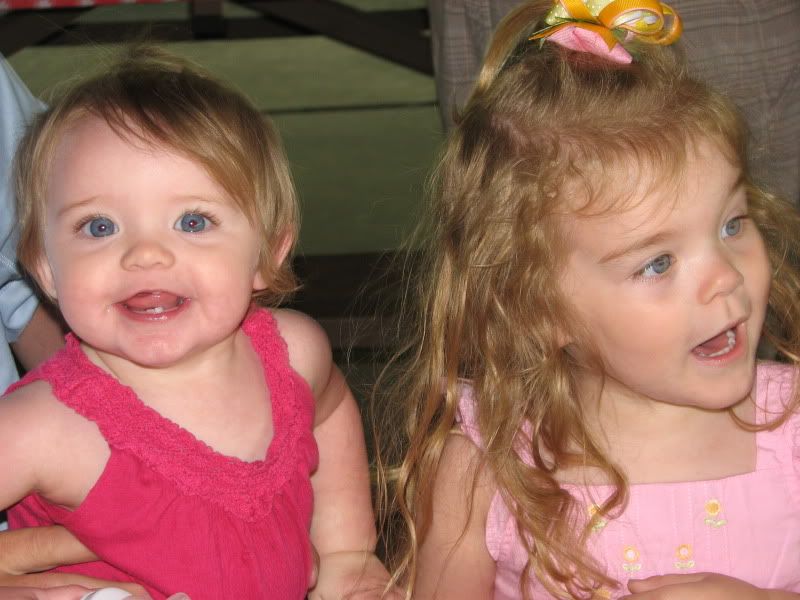 Ella and Daddy on her 1st Birthday: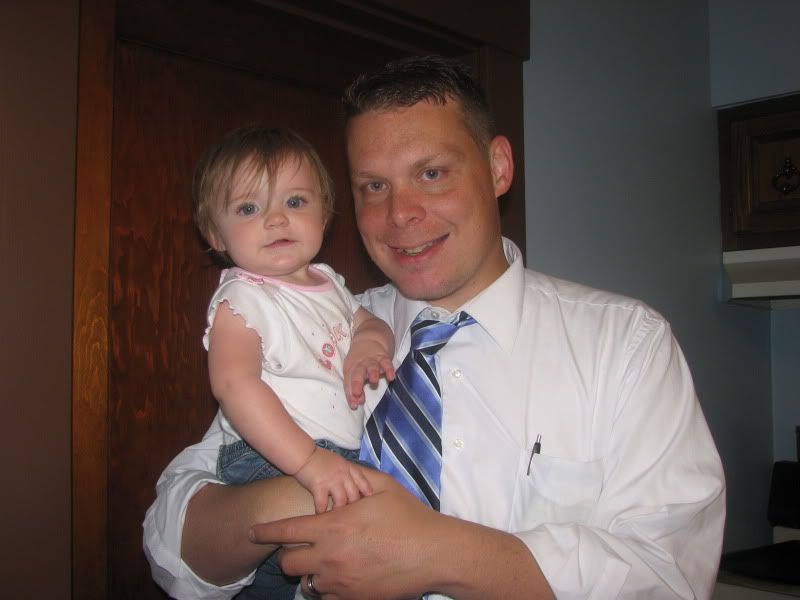 Ella at her Bday Party